Yes, fantasy baseball fans and enthusiasts of the NFBC, it is FINALLY that time of year again! The NFBC's most prestigious event filled with some of THE BEST, elite fantasy baseball competition in the world will be in it's 9th incredible season, and appropriately hosted in the greatest city in the world as well. Every year this event kicks off all of the high stakes, season-long events that the NFBC has to offer with a bang...not unlike how Tom kicks off his NFBC trip to Vegas, only with a lot less premature ejaculating and apologizing.



And it never disappoints. Of course, this year will be no different.

So here's what we got going down this year again in NYC on lucky Friday the 13th of March, at the ole "regal" Stewart Hotel.



We will again be graced with the pro draft facilitation talents of Adam Ronis of Fantasy Alarm and of Sirius XM Fantasy fame on Monday night's with the Lisa Ann Does Fantasy Show.



No, and again, she's not coming...at least not on film anymore as far as I know.



As become a tradition each year, the draft will again be broadcast live that night, with a lot of us on the air prior to the event starting around 7:30 p.m. EST, so be sure to listen in. It's sure to be a roughly a thousand times more entertaining than any of the Tout Wars drafts you may be thinking of subjecting yourself to.

So while we're busy anteing up $5000 for one stand alone league for a shot at a $40,000 first prize, these Tout "experts" will be drafting in town that same weekend to see who wins the honor of a date with Todd Zola to Outback Steakhouse, compliments of the FSGA!

There will be all the special MTM extras that I like to throw in each year for the competitors, and of course the now famous live "Iron Balls" KDS draft position draw. This will again feature special laser engraved competitor baseballs just for this premiere event!

And on behalf of Joe Thelen, who is another year closer to complete senility, I'm adding a little extra senior assistance with the help of my administrative assistant just for him during the draft.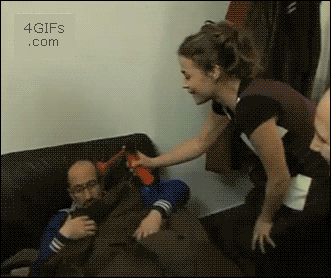 But there is no confusing who THE MAN was last year, as much as it pains me terribly to say so. David Einhorn (yes, that David Einhorn; feel free to do a little Google search on him

) took down the title last year with his crazy ass 'punt pitching' strategy for which he was supremely roasted about not only by his fellow competitors, but just about everyone else as well including our esteemed radio broadcasting crew for the evening. Honestly, many of us wondered to him out loud if his team was even going to make the innings limit. This was further affirmed when he replied a bit perplexed with,"Innings limit? What's that?" Followed by something like this: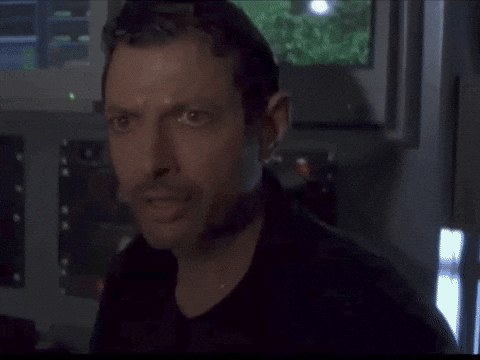 Followed by a quick exit from Rosie's, but not before throwing down three bills towards the tab last year which was nice. Although, it would have been better if he just purchased the damn place outright on his American Express Centurion ("Black") Card and called it a night.

David will be duly honored prior to this year's event with his coronation and the presentation of the mother of all league trophies as his name will join the pantheon of champions engraved on it for all posterity...and so I can get sick looking at it from every year here on forward.

He took down the title in a year with the closest competition in the standings we have ever had in league history, and perhaps in the history of NFBC high stakes leagues. As late as September, no more than 15 points separated up to 13 teams in the standings at one point. It was simply an insane finish with Einhorn pulling it out in the last week or so, followed by Kent Stermon who finished second, and Len Ringle a strong third his first year in the league. Congrats to all the winners!



And finally, no MTM Ultimate Event would be complete without the traditional late night steak and beverages at nearby Rosie O'Grady's which has already been reserved for out little post-midnight/post-draft celebration which includes the return of The MTM Limo Bus Service for all the league competitors to enjoy. More details to follow on these boards, and as always, any and all NFBC participants in town for the live events this weekend are welcome to join the revelry in celebration of our collective greatness!


So here once again is the competitors list of the 2020 MTM NFBC ULTIMATE with ALL 15 owners returning from last season, so I must be doing somethin' right! Feel free to roast one and all accordingly as you see fit, and be sure to listen in. It's going to be a blast as always!

1. Jason Duponte
2. Michael Mager
3. Daniel Semsel
4. David Einhorn
5. Mike Massotto
6. Kent Stermon
7. Samuel Horton
8. Matt Modica/Mark Srebro
9. Leonard Ringle
10. Michael Edelman
11. Scott Fleming
12. Simon Hanft
13. Anthony Palavis/Eric Burd
14. Joe Thelen
15. Marc Perlmutter